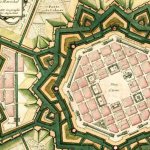 Workshop
Creative communities
Thu, Nov 28, 2019 | 3:00 pm
Fri, Nov 29, 2019 | 12:00 am
Join us for our upcoming workshop in collaboration with Karmacom where we will be exploring realistic ways of creating innovative urban spaces where communities thrive.
The workshop will start on Thursday 28th November with a guided tour around the the city of Freiburg and discussion, returning to the venue for a 6pm start.
Bookings can be made via our Eventbrite page.
Our dedicated event website can be found here https://creative-communities.de/
Guest speakers include:
John Marx – Architect / Art director burning man
John Marx, AIA and Chief Artistic Officer, is responsible for developing Form4 Architecture's design vision and philosophical language. He advocates for art, philosophy and poetry in the thoughtful making of place through the emotional power of form with an awareness that architecture is a balancing act between self-expression and collaboration. Artistically, Lyrical Expressionism has been the focus of this exploration.
Federico Delrosso – Architect
What makes a construction special, as with a natural or metropolitan place, is not the architecture per se, but that alchemy that emerges between the constructed space itself, those who inhabit it, and the person who conceived it. A house is truly special when it is independent, that is, when its soul is visible in the details and in the complementary outcome of the architect's contribution and the expectations of the client.
Tara Ross – Co-founder B4place
Tara is a multidisciplinary team leader and vision holder for technology, media, and innovation initiatives, with a background in international corporates and NGOs. With B4place, she is excited to bring this experience to inspire and create the kinds of places that people long for.
John Giusto – Co-founder B4place
John is an artist obsessed with the impact that proximity, or more importantly the lack of it, has on life. An optimist originally from the American West, where vastness overwhelms neighborly sensibilities, he believes that the middle of the 21st century could be another pivotal era of enduring architecture.
Friday will be a 9am – 4pm session and workshop.
Bookings can be made via our Eventbrite page.
Get in touch via our contact page for more information.