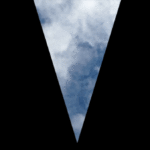 Exhibition
Sky above the scene
Fri, Mar 15, 2019 | 6:00 pm
Sat, Mar 16, 2019 | 10:00 pm
The Engine Room & St Francis church Unit A Eagle HeightsTottenahm
(
map
)
Sky Above the Scene Exhibition
The Engine Room
Fri 15 – Sat 16 March
6-10pm
Large-scale immersive video installation that paints the picture of a world united under one borderless sky.

In a time of borders being strengthened and unions being separated, Sky Above The Scene aims to focus attention on and increase appreciation of what unites us – our coexistence under one, borderless sky. While this may be a seemingly obvious fact, it's perhaps only when space and time are provided to meditate on this fact, that it has the chance to change how people actually perceive the world. Sky Above the Scene aims to celebrate diversity, calling into question our perceptions of other cultures and challenging the notion of them being far removed and 'foreign', while making us think about our own position in the world, and how we would like our own communities to be perceived.
This project has been made possible by support from Arts Council England, 51zero Festival and The Engine Room.