The vrbn CampPlanner is a 3D modelling and planning tool for the creation of temporary & permanent settlements, such as refugee sites, military camps, construction sites and similar, with realtime statistical feedback.
The CampPlanner is built on the functionality of Esri CityEngine and can be used for work flows with GIS data or in ArcGIS Pro. Content and functionality architecture, infrastructure and statistical dashboard are custom made and dedicated to the task.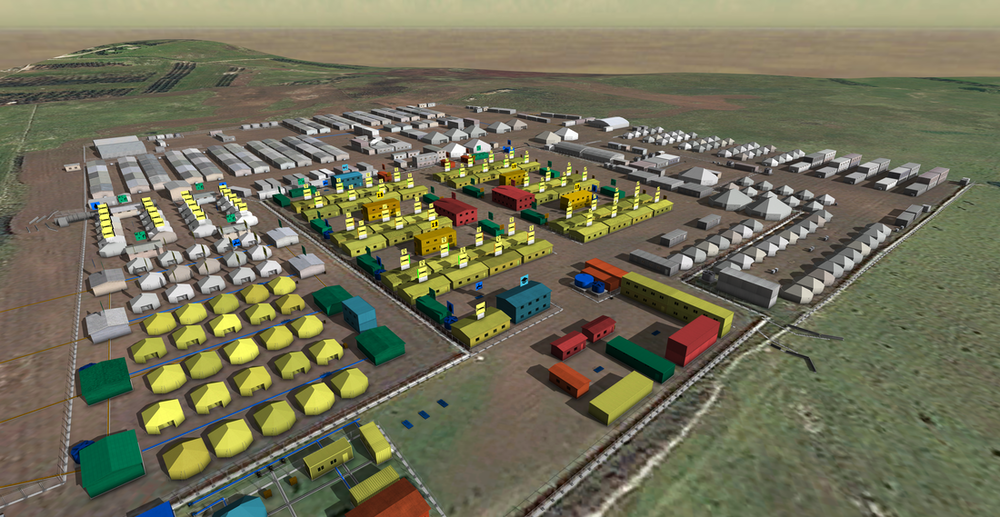 The vrbn CampPlanner is an add-on for CityEngine, esri's unique modeling tool for urban 3D landscapes.
vrbn is searching for opportunities and project collaborations, to develop the product further, for a robust real world application.