Interview with Andreas Hofer: Building for the Future
In this new episode – the first of our 2023 series – Flora interviews Andreas Hofer, the Artistic Director of the International Building Exhibition or IBA'27, a company based in Stuttgart, Germany that provides advice, project support and networking opportunities to those interested in transforming cities and open spaces of the 21st century. Drawing on his rich experience in cooperative and new forms of housing and his training as an architect, Andreas does his utmost to promote dialogue between projects, experts and communities, not only in the Stuttgart region but all over the world. In this episode, Andreas describes the fascinating history of urban planning in the Stuttgart region, and how it developed into a highly industrialised metropolitan region with a population of 2.8 million. We explore the social, technological and ecological similarities and differences in urban planning in 1927 and today, and what challenges architects face today: what place do history and heritage have in architecture today, and how can architects build 'future proof' homes that are relevant to communities today and in decades to come?
Andreas Hofer was born in in 1962 Lucerne. He studied architecture at the Swiss Institute for Technology in Zurich. In 2018 he was elected as artistic director for Internationale Bauausstellung 2027 StadtRegion Stuttgart (International Building Exhibition, IBA'27). In Zurich, he mainly worked as a consultant and project developer for innovative cooperative housing projects as Kraftwerk1 and mehr als wohnen (more than housing). Andreas Hofer publishes regularly about city development and housing issues.
IBA'27 website – click the image below to read about IBA'27 projects and to find out how to participate: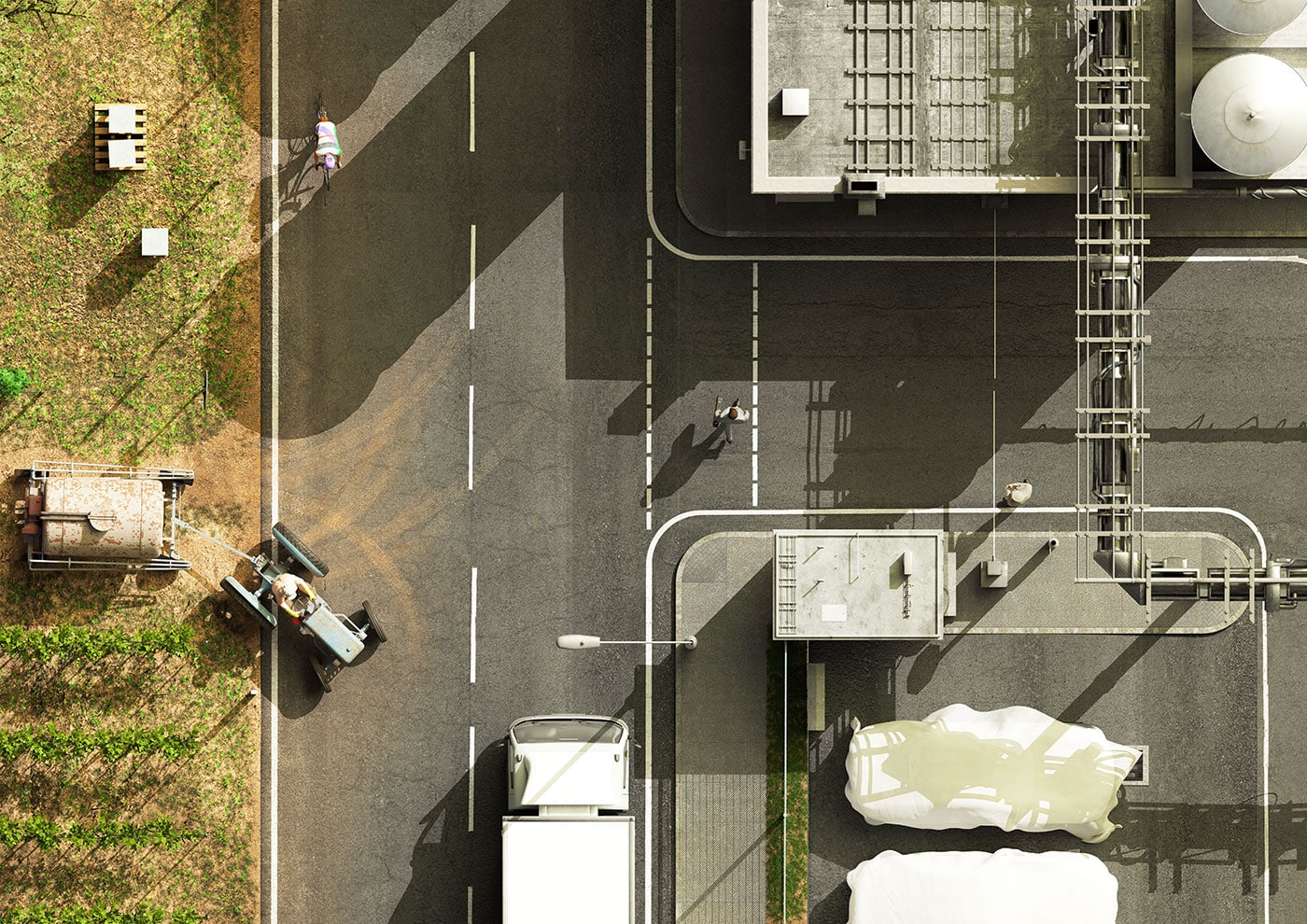 "There is a clear focus on the idea of the »productive city region«, which marries housing and leisure time with work and brings together industrial and agricultural production in liveable and sustainable spaces." Andreas Hofer. Text from IBA27.de website.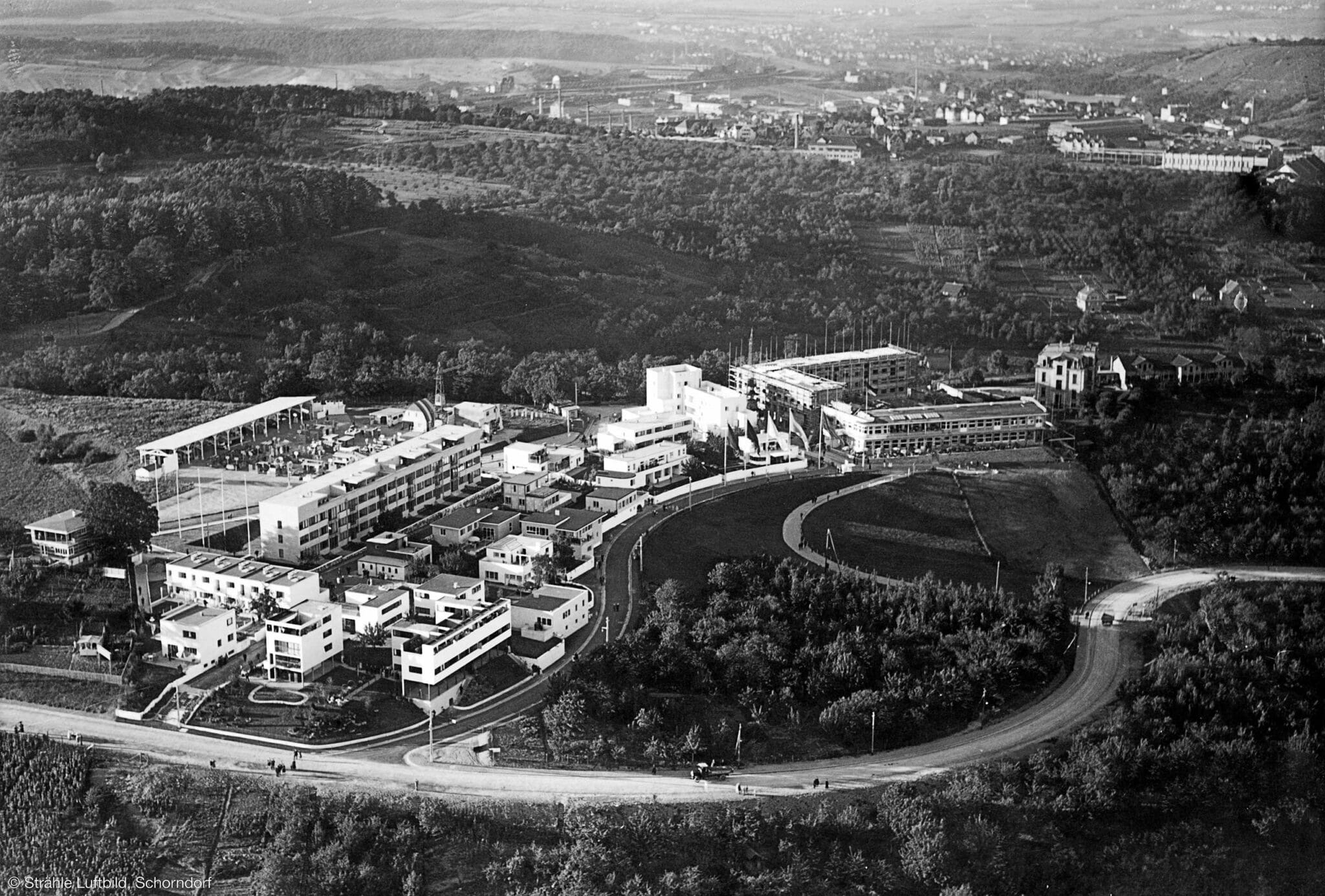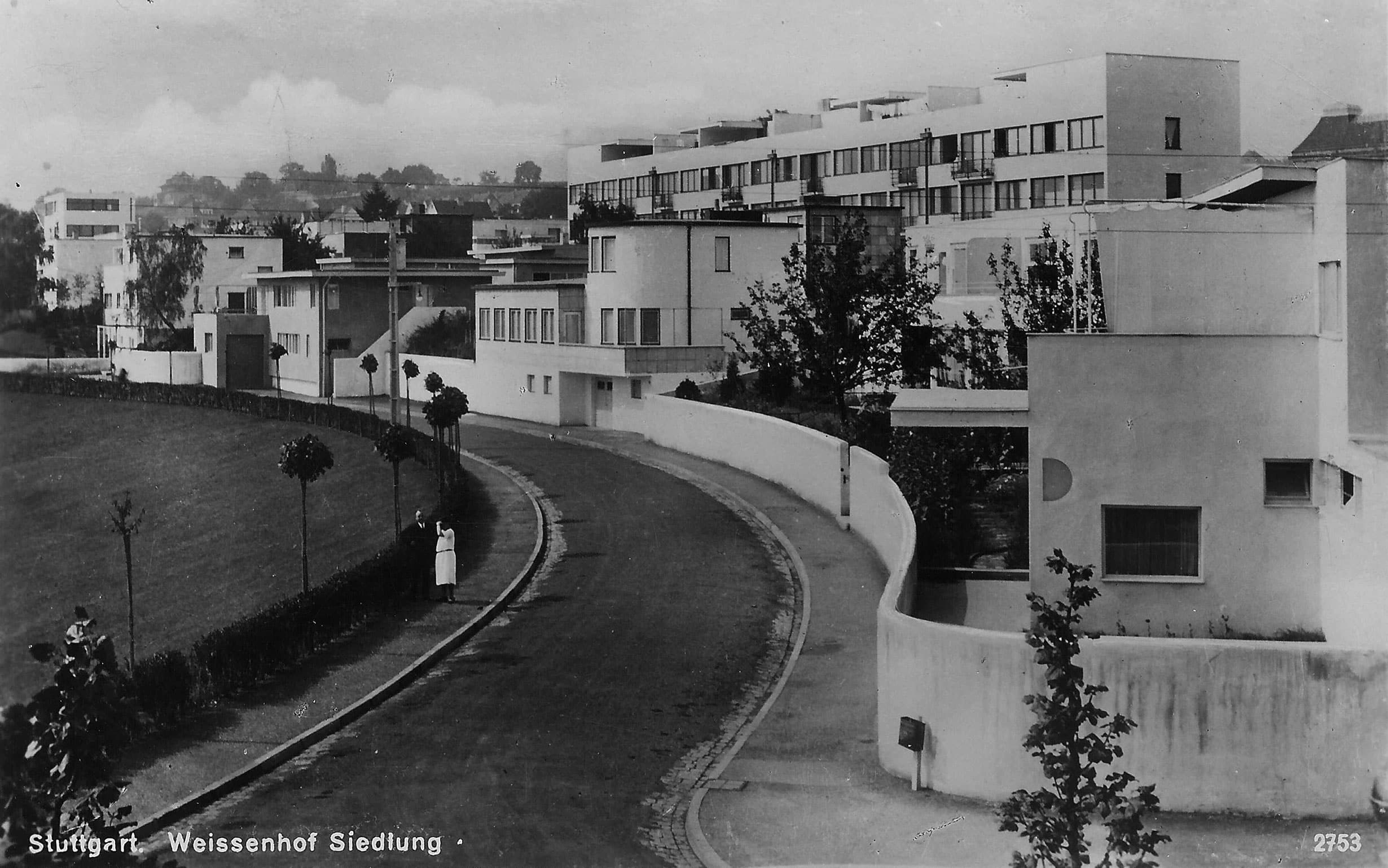 "The Weissenhof Estate (Weissenhofsiedlung) is one of the most important examples of »Neues Bauen« (»New Objectivity« or »New Building«) in the history of architecture. It was part of a building exhibition held by Deutscher Werkbund together with the City of Stuttgart in 1927. Weissenhofsiedlung 1927 (Credits: Freunde der Weissenhofsiedlung)The architectural avant­garde of the time under the artistic leadership of Ludwig Mies van der Rohe wanted to use these innovative approaches to counter the lack of living space. The plan was to create low­cost homes using industrially manufactured materials, typological components and modular designs.
17 international architects, including Le Corbusier, Walter Gropius and Hans Scharoun, experimented with floor plans, designs, materials and home technology.
In just four and a half months, 21 model buildings with 60 residential units were created. With a clear and sober layout, each home had central heating, a bathroom and toilet as well as a kitchen with gas appliances. The cubic­style flat roofs were unusual for the era, making them the subject of much scorn. The success of the exhibition proved the architects right, however, with roughly 500,000 visitors flocking to the exhibition from far beyond Germany's borders."
Text from the IBA.27.de website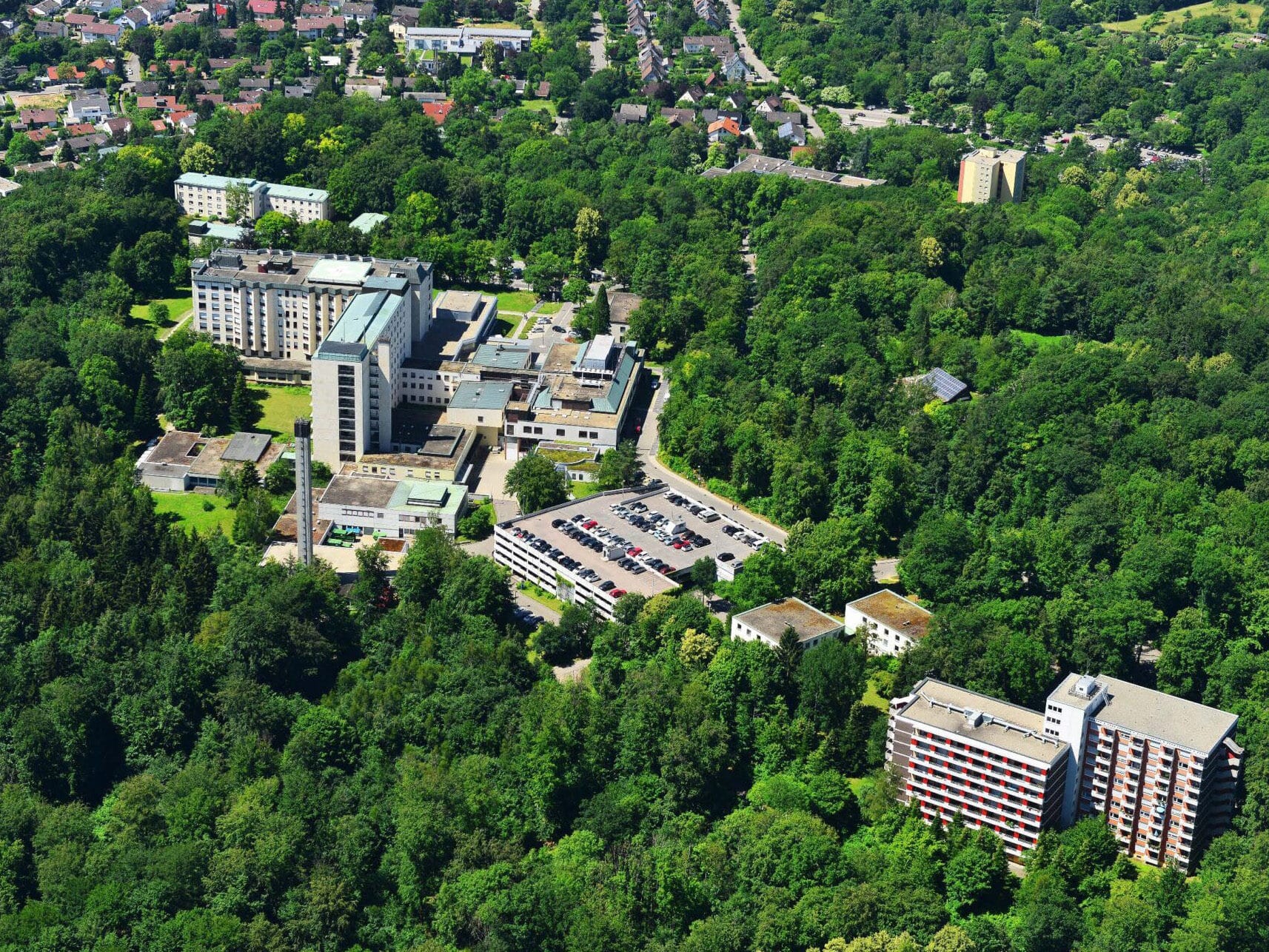 "The relocation of Sindelfingen's hospital to the Flugfeld Böblingen/Sindelfingen will free up an area of roughly eight hectares for transformation. First of all, the municipal authorities want to develop a concept collectively with the citizens of Sindelfingen for using, modifying and adding to the existing large-scale structure in terms of its future purpose. Embedded in a wooded area, the buildings of the former clinic complex are to be preserved to a large extent. There will be a particular focus on combining space for living and working. There are key questions around what type of commercial use will be possible and which additional functions would be necessary. It is also necessary to rethink the connection to the town of Sindelfingen. Development should be completed by 2030, with individual parts already to be realised by 2027 as part of IBA'27."
Project Initiator: City of Sindelfingen. Text and photograph from IBA27.de website.
The revolving stage at either Onkel-Tom-Strasse 85 or 87 was designed to transform the living room into a library, a dining room or a music room at the push of a wall. Is out housing a form of theatre, and the practice of architecture a creative outlet?